Ellora Stationery Private Limited engaged in manufacturing and supplying of School Exercise Note Books, in India. We offer a wide range of School Notebooks in various sizes with attractive customized cover designs, with your school name and logo.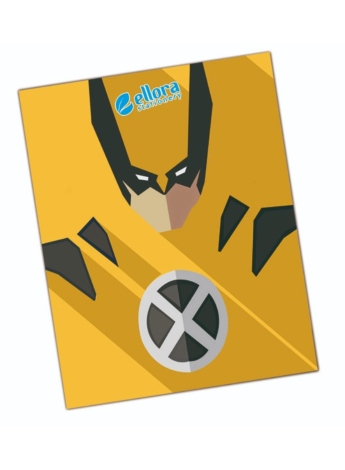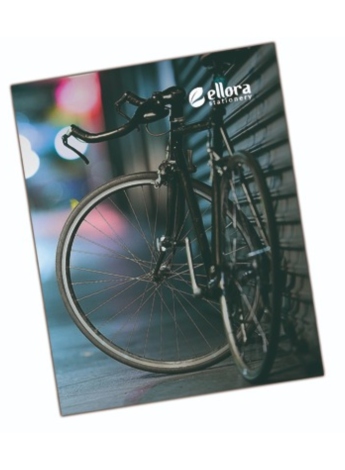 Exercise Note Books
---
The custom note books are printed with your school name, college name or institution name and logo on them. These exercise notebooks are manufactured from high quality paper that assures their long durability and excellent performance. We supply school / college / educational institution notebook as per the requirements of the client's within the stipulated time period.
Attractive Cover Design
Perfect Finish
Bright Paper
Smooth Texture
Eco Friendly
With the assistance of advanced technology, we are able to provide excellent exercise school note book printing services to our clients. Ellora Stationery Private Limited can provide these services for schools, colleges & other educational institutions. Furthermore, we can use center stapling or perfect binding for school note books, school guide, school magazines as per the client's requirements.
| | |
| --- | --- |
| Demy Size | 1/8 Demy Size = 5.5″ X 8.5″ |
| Crown Size | 1/8 Crown Size = 4.5″ X 7″ |
| Crown Size | 1/4 Crown Size = 7″ X 9.5″ |
| Demy Size | 1/4 Demy Size = 8.5″ X 11″ |
| Royal Size | 1/4 Royal Size = 6.5″ X 10″ |
| Demy Size | 1/16 Demy Size = 6″ X 4.2″ |
| Size | Chart = 18″ X 24″ |
---
School Notebook Manufacturers in India
We received the books and are very happy with the result! Thank you!
Noam, Israel
Myself and group of friends wanted to print notebooks as a one-time fan project. Ellora Stationery Press did not only deliver but also was exceedingly helpful and patient with our lack of experience throughout the entire process. Ellora is always accessible to communicate and answer any questions, and their process is very flexible. From novices to professionals, I would recommend this service to everyone.
Ryan
I placed a telephone order to Ellora for a promotional book for one of our clients. The order process was very straightforward and Mr. AMirtharaj and his team provided input on making some small changes to make sure the booklet came out as intended. Great flexibility in shipping and process turnaround time, so will be using them again.
Bashid
I have zero knowledege about printing and needed loss of help for my printing job. The woman on the customer service line was wonderful. The finished product looks great. Initially I thought it was little expensive but when I received my order it was worth every paise.
Kavya
Ellora is a Environmentally Friendly Digital Offset Printing Unit. Ellora has done a fabulous job and we are happy with our projects. They print and ship on time.
Senthil Kumar J
Got my custom designed diary from Ellora. Will be using them for my corporate yearly diary orders next year as well.
Fernandes